On La Dolce Vita cooking book we have a simple and straightforward objective: to share with the world the positive aspects of the Italian way of living. And we do that through recipes, tutorials, history and culture selected from the limitless knowledge of our sweet country.
All began with the recipes using scraps and leftovers. Now it's time to make a step beyond by getting to the root of the issue.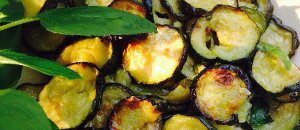 Let's profit from this season's veggies.

Yellow like the shiny sun that caresses its peel